Conservatorship & Guardianship Reform Advocate, Attorney, 
Consultant
Experience
and Professionalism
In my realm of legal expertise, I've done it all,
and I've been doing it for a very long time.
With experience comes wisdom,
and with wisdom comes power. 
Power that we can bring to bear
for your family, or your cause.
Passion
and Persistence
People talk about how they have
a "fire" in them about something. 
Well, I have that fire, and it has grown over decades–
from a small spark of frustration, fanned by the winds of injustice, into quite an inferno.
But I like to focus it–like a blowtorch, cutting through the you-know-what, so that at least my clients get the justice that so many others are still denied. 
Proud Supporter of the #FreeBritney Movement!
On July 22, 2020, I attended a #FreeBritney rally for the first time. Kevin Wu had asked me to attend in order to increase attendance, and I showed up to support him. 
To be honest, I had no idea what happened to Britney Jean Spears in February, 2008. Tess Barker and Babs Gray of Britney's Gram came over to introduce themselves and handed me a few documents from the file. This would be the first time I had learned that Britney had attempted to retain an attorney named Adam Streisand. Quarantine allowed me time and opportunity to take a deeper dive and …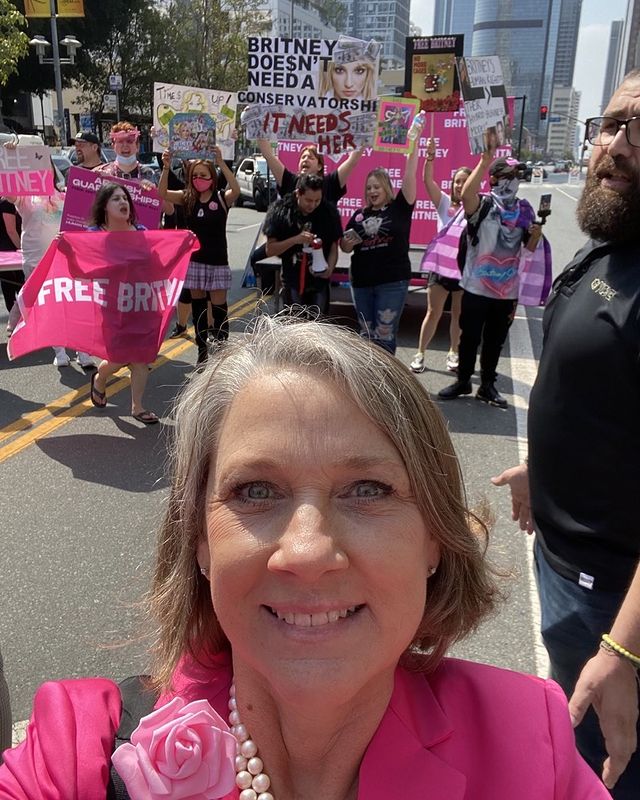 Christopher C. Melcher interviews Lisa MacCarley - Britney Spears Conservatorship Hearing 7/14/21
Free Britney | Why was Britney Spears not able to choose her own lawyer from the start? | Part 1
Free Britney | Lisa MacCarley talks Britney Spears' fans, conservatorship difficulties | Part 2
Lawyer Lisa MacCarley Speaks About Jamie Spears Stepping Down from Britney Spears Conservatorship
Crucial hearing for Britney Spears could lead to end of conservatorship
Britney finally freed